New MBS Quick Guide - download June's issue
A handy guide to the most important MBS items for general practice
Australian Doctor's updated MBS Quick Guide for June is now available, with in-practice billing needs for some of the most commonly used GP attendance items.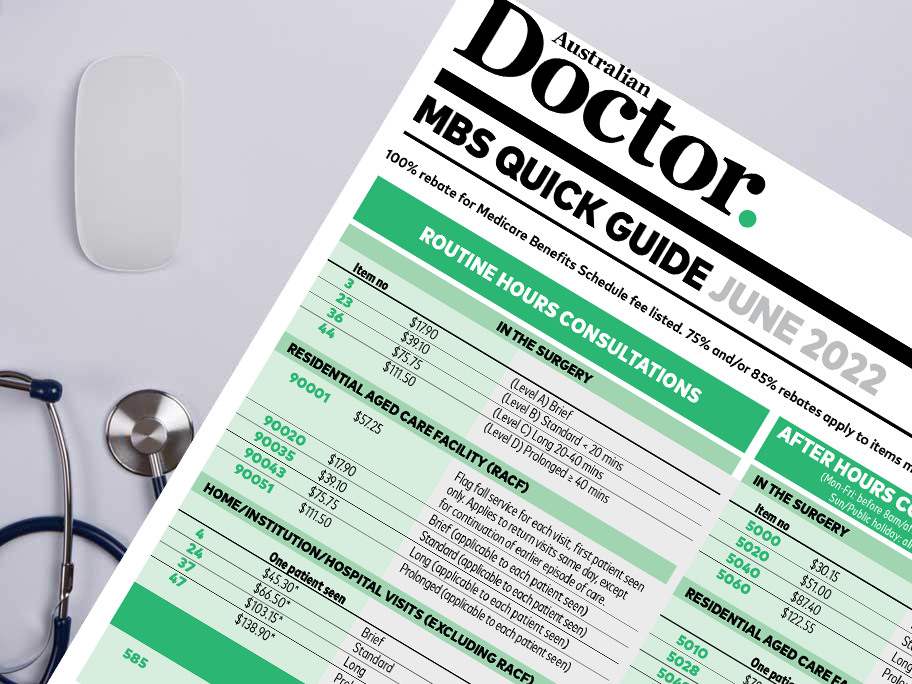 Updated COVID-19 MBS items including vaccine services are available on a separate PDF via the link below.
Download, print off and pin it to your wall for up-to-date info at a glance.