GP's quick guide to COVID-19 MBS items in December
A handy resource for busy GPs
Here's our quick guide to the temporary COVID-19 MBS items that are available to GPs and the indexed rebates.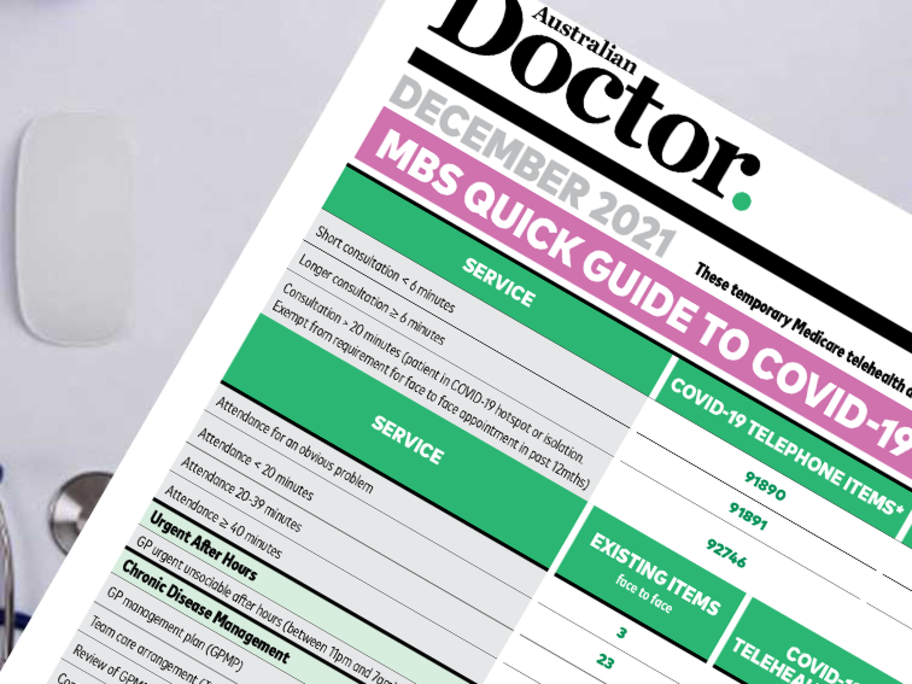 Download the guide, print it off and pin it to your wall for info at a glance.
The updated MBS Quick Guide with important items for general practice are listed on a separate downloadable PDF via the link below.
For detailed descriptors and details go to www.mbsonline.gov.au.