Pneumonia, poo-monia or poo-mothorax?
An unexpected respiratory finding provides a clue to an unusual diagnosis
Darren is a 28-year-old casual farmhand who presents with a two-week history of progressive dyspnoea, dry cough, left-sided pleuritic chest pain and a low-grade fever.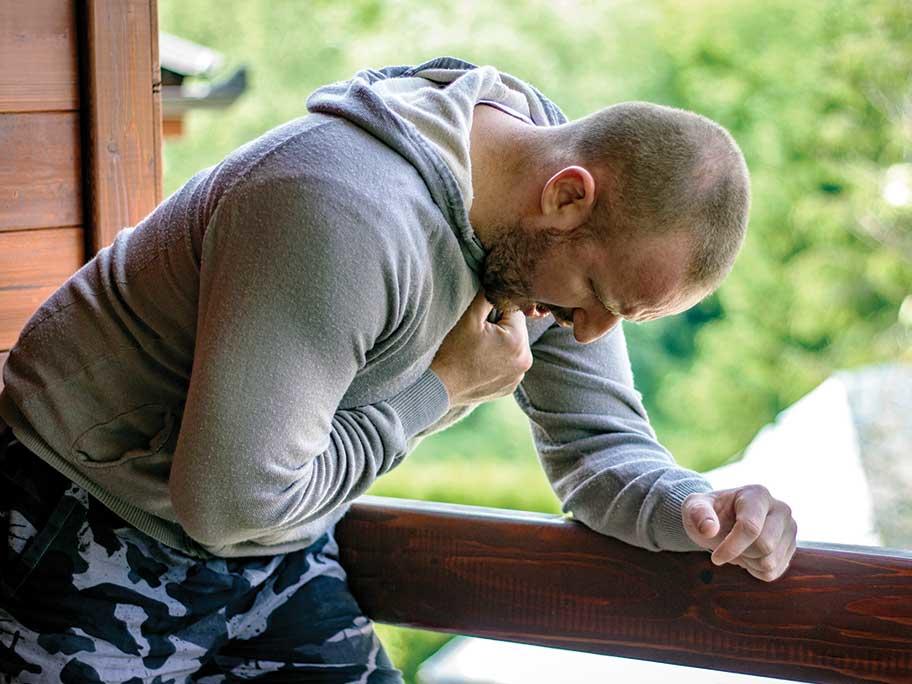 He has had a negative COVID-19 PCR swab the day prior to attending for review.
His past history includes thoracic and abdominal trauma following a bike accident as a teenager, anxiety and depression.
He has no current regular medications and no known drug allergies. 
Darren is a smoker, including using cannabis